An out of control world needs an old fashioned hero
You are cordially invited to the UK launch of Gary Keady's new book "Sons of Steel" which is taking place in the Institute of Directors, 116, Pall Mall, London SW1Y 5ED on Thursday 21st March 2019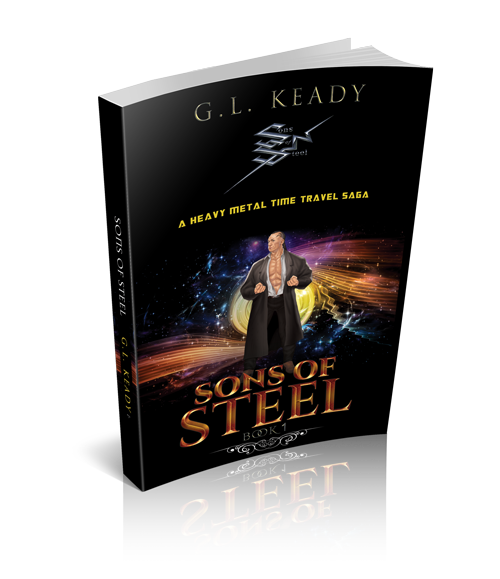 Gary Keady .AVL. M.A. Writing.

In 1951, Gary Keady was born in Kingsford, in the Eastern Suburbs of Sydney. He attended Sydney Grammar School and in 1975 left the family opal business to pursue a career in the arts. 
Gary is an accomplished and qualified writer, producer, director, film editor, composer and author with a large range of credits in film, television, sound recordings and composing. He has created original programming, and has successfully sold his own work around the world. 
Gary wrote and directed the award winning Australian science fiction feature film 'Sons of Steel', and the 52 episode international television science fiction comedy series 'P-Max'. 
He was awarded Associate Aesthetics & Visual Literacy accreditation, by the University of New South Wales Centre for South Pacific Studies for writing the screenplay 'Sons of Steel', which contributed to the end of French Nuclear Testing in the Pacific. 
Gary has a Master of Arts (writing) degree from Swinburne University of Technology Melbourne, Australia.
New Pulp Press USA published two of Gary's books he wrote under the nom de plume Canon Doyle, 'Suicide Blonde' and 'Leg Man.'
After having resided in Hong Kong, Singapore, Philippines, UK, USA, Brazil, Chile, and having troweled the dens of iniquity and the pool halls of life, Gary has a rich canvas of life experiences from which to draw his stories and base his characters. He has recorded his music, produced records for artists, managed artists, written, directed and produced films, music video's and television programmes through the vibrant times of the 70s and 80s, and had the haircuts to match.

HIS STORY IS set in the future, in a dystopian society where the necessities of state survival are paramount, at the expense of the people and their environment. The world is split into trading blocks: the EU, the Polar Block, the Americas, the Asian Block and Oceana, the southern hemisphere block. Africa is non-aligned and is a seething cauldron of warring fiefdoms.
The arsenals of the big-league countries are now more volatile than ever, due to advanced destructive weapons capability. Terrorist attacks on civilians by sectarian extremist religious groups and socio-political fanatics have the world on a knife-edge. Society is insecure, with fears that an accident or misplaced foolish word from an over-zealous world leader could easily trigger a nuclear war.
Throughout this tangled world rebellion is ubiquitous, with the common folk prepared to fight against those seeking to supress the will and voice of the people. Humanity has had enough of politics. Rebel organizations opposed to the block systems are gaining support. These rebels are not communists, nor socialists, not even capitalists. They consider themselves merely activists, champions of ideals. This is the story of one of the greatest of them.
Oceana's fascist overlords are planning to break a long-standing nuclear non-proliferation protocol by permitting an American nuclear submarine to enter Sydney Harbour. One man threatens their scheme: Black Alice.
A heavy metal singer and leader of a rebel peace movement — The Octagon — Black Alice has been labelled a dissident for having incited unrest amongst his rapidly-growing legion of supporters and fans. The top dogs of the Gestapo-like Oceana State Security Directorate want him eliminated…