Ewan Briscoe organised a surprise martial arts demo for the 100-strong crowd at the launch of his memoir Kick Start Your Life (Filament). Guests included comedienne Angie Le Mar and the event took place at the Institute of Directors in London. (Credit: Rudy Harding)   PR coverage – Helen Lewis#
Make a date for our next AuthorCraft event – Tuesday 24th October at the Institute of Directors.
Click here to reserve your place

Workshop with Helen Lewis – LiterallyPR, and Chris Day
Meet and learn from other authors on the same journey as yourself
Karlene Rickard,  Laurence Mitchell, Susan Scott, Robert Eddison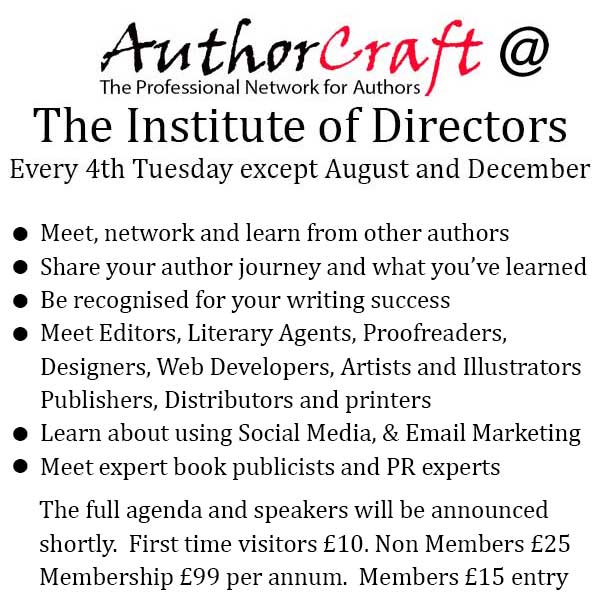 What does it cost to publish your book?
Meet our Dream Team of experts
Meet our lead editor, Wendy Yorke; book designer Clare Clarke; publisher Chris Day; web developer Emma Fletcher; qualified proofreader and Production Manager Zara Thatcher; specialist book publicist Helen Lewis; Editor and copywriter Joan Grady;Editor and writer Liz Shepherd Jones; Academic editor Charlotte Fleming; Writer and editor Michelle Gent; Marketing Expert and author Dee Blick; Production and Events Mike Goss.  It is our team that delivers our promises.
All the expertise you need to successfully turn your manuscript into a stunning book, raise your profile, and turn your knowledge into income.
In addition, we have a valued outsource team of other specialists that we work with regularly who we can call on to spread the load. We always have the capacity to help, even at busy times.
We recognise that today's authors need to be proficient in a wide range of skills to build a following, and to raise their profile in all the social media platforms, so we provide opportunities for authors to learn and become self-sufficient as author-preneurs. It is not just what you get, as what you become.