What does it cost to publish your book?

A big thank you to all of our amazing speaks for the March AuthorCraft event at the Institute of Directors. Without question one of the strongest line ups we have had.  From left to right Mindy Gibbins Klein, founder of the Book Midwife; Clare Clark – book designer at Fusion3Media;author Ann McCracken; web designer Emma Fletcher; Speaker Coach Mike Segall; the Happiness Millionaire Jane Jones; Janey Lee-grace BBC Radio2 and the television comedienne and author Angie Le Mar. That you all for making it such  a great event!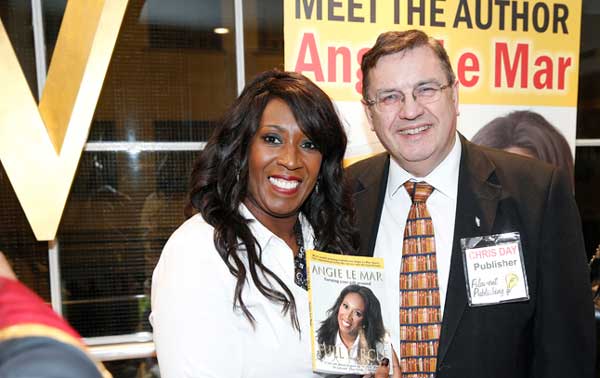 Congratulations to Filament author Angie Le Mar on her incredibly successful book launch on 16th March at Waterstones' flagship store in London's Piccadilly. It was a star-studded evening with celebrities from EastEnders and Holby City to cheer her on. Angie arrived at the event straight from having appeared on Channel 5 News, and she also appeared on ITN London News the previous night, with the help of book publicist Helen Lewis of Literally PR. You have a chance to hear Angie at AuthorCraft on 28th March – see below.