What do you need to know before your write your book?
The Launch of the AuthorCraft Academy
In the world of books and publishing, nothing stands still. Today people are reading more books than ever before, but in different formats and from different places. There has never been a better time to be an author. AuthorCraft too has been changing because the needs of our members have evolved. The biggest challenge authors are facing is raising their profile, marketing themselves and their books, and generating sales. This will be the new focus of AuthorCraft moving forward.
Since AuthorCraft first started in 2012, people have travelled great distances to take part in our events. Whilst this is very flattering, it highlighted the fact that there are authors throughout the UK who are seeking impartial advice and support – and could not find it locally. There had to be a way of providing this to those many people who did not live in London and could not easily come to our events at the Institute of Directors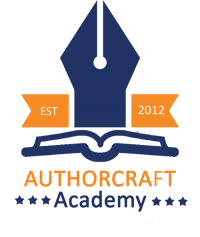 So what we have done is to create The AuthorCraft Academy. This will provide a comprehensive curriculum of practical modules covering every aspect of writing, editing, design and origination, to the production process and then to building a following and marketing your book. They will be delivered by regular email modules and supported by Zoom Training Calls. No travel required!
In addition, around the country, we will be forming local AuthorCraft groups to provide hands-on help from authors who will facilitate the training modules in monthly workshop sessions. Through all of this, we will continue to recognise our authors and invite them to share their journeys and what they learnt on the way.
The Academy will launch at our next AuthorCraft event in the Institute of Directors in Pall Mall on Tuesday 24th of September.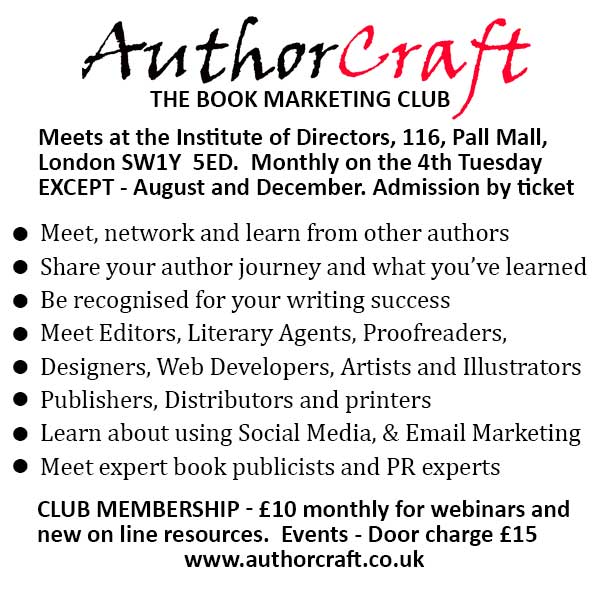 The Authorcraft Academy
Subscribing to the AuthorCraft Academy is just £10 per month. There is no fixed term and you can cancel at any time. You will receive by email our 26 week curriculum, one weekly module at a time. Each module will contain training videos, links to the next Zoom training call, articles, downloads and templates. You also have access to unlimited Q&As by email.