The new season of Author Events has begun!

Congratulations to author Robert Eddison for being nominated for The People's Book Prize for Wisdom and Wordplay
Author and parliamentarian Stanley Johnson (father of Boris and star of TV's I'm a Celebrity…Get Me Out of Here!) interviewed Robert Eddison in the Institute of Directors on the occasion of  the launch of his book, Wisdom and Wordplay.  One hour before the launch, Robert book achieved Number One Bestseller status on Amazon UK in two categories. The book was reviewed in The Times and The Mail on Sunday. The event was filmed and live streamed by Tony Day (tony@tonyday.tv)
Congratulations to Thomas Mace-Archer-Mills for winning the Gourmand Award for the BEST UK BOOK on COCKTAILS with Their Majesties' Mixers
Congratulations to Miriam Payne for the best selling Filament children's book of 2017
A Greyt Christmas Tail tells a story of friendship and adventure, set on Christmas Eve.
When Santa's sleigh crashes in their back garden on Christmas Eve, rescue dogs Ramsey and Blue jump into action. Volunteering to pull the sleigh, they help Santa meet his deadline and deliver presents around the world – all before their hoomans wake up.
This book is an accessible, colourful tale of two best friends, perfect for children but with a hidden message. The book has been beautifully illustrated by Anne-Marie Sonneveld. READ MORE
Meet our Dream Team of experts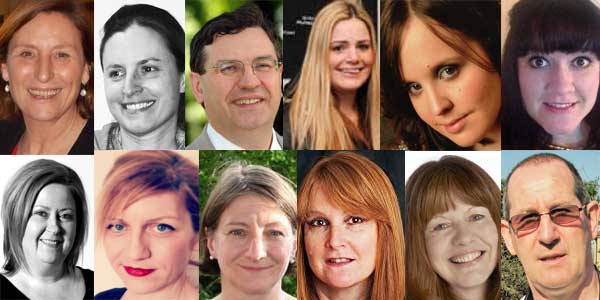 Meet our lead editor, Wendy Yorke; book designer, Clare Clarke; publisher, Chris Day; web developer, Emma Fletcher; qualified proofreader and Production Manage,r Zara Thatcher; specialist book publicist, Helen Lewis; editor and copywriter, Joan Grady; editor and writer, Liz Sheppard-Jones; writer and editor, D Michelle Gent; marketing expert and author, Dee Blick; production and events, Mike Goss. It is our team that delivers our promises.
All the expertise you need to successfully turn your manuscript into a stunning book, raise your profile, and turn your knowledge into income.
In addition, we have a valued outsource team of other specialists that we work with regularly who we can call on to spread the load. We always have the capacity to help, even at busy times.
We recognise that today's authors need to be proficient in a wide range of skills to build a following, and to raise their profile in all the social media platforms, so we provide opportunities for authors to learn and become self-sufficient as author-preneurs. It is not just what you get, as what you become.