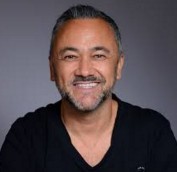 In this live and free 1 hour webinar, I will take you through my ÔÇ£Six Step Path To PurposeÔÇØ to help you understand how-to use social media to boost your sales!
My 8 years of social media experience, along with my 20 years sales & marketing experience, has helped me truly understand what small businesses NEED to take their business to be a six or seven figures business, just like I have.
In this exclusive 1 hour webinar, I will share with you my 6 secrets to drive more connections, more leads and more sales through the strategic use of social media.
One hour of solid content, and actionable items you can implement right away!
Reserve your free place now
If you canÔÇÖt attend live, you can view the replay online at your convenience ÔÇô but only if you register and lock in your spot! This live training is designed for entrepreneurs, business owners, marketing and sale managers.
HOW YOUÔÇÖLL BENEFIT
– My six step formula to building your social media presence and increasing sales
– Why being ÔÇ£nicheÔÇØ market focused wins business
– Win new business at ZERO cost
– Social media marketing doesnÔÇÖt need a TEAM
– What 67% of your potential customer are thinking about
– How ONE action can increase lead generation by 200%
– The best social network for your business
– Successfully integrate your marketing strategy across all social networks
– Develop a social media plan using proven templates
– Set goals and objectives, and measure your success.
ABOUT THE PRESENTER
Warren Knight is a Social Media Strategist, author of Think #Digital First and one of the UKÔÇÖs leading professional speakers in Technology, Sales and Digital Marketing.