Alternative media will drive tomorrow's best sellers
If you don't already follow it, the Bookbaby Blog is an source of excellent information. see https://blog.bookbaby.com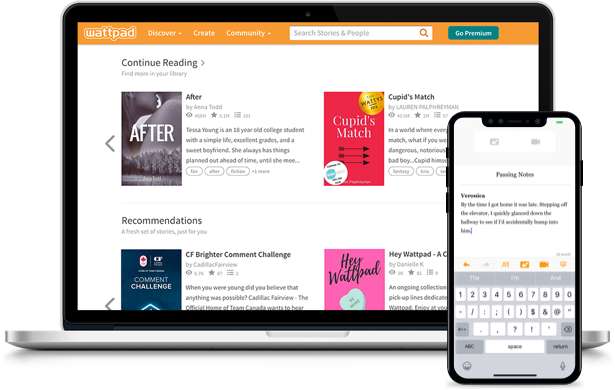 To garner attention, authors need to turn their focus to alternative media. That's because one of the next big trends in publishing might just be alternative writing platforms, like Wattpad. Wattpad was launched 12 years ago and quickly turned into a fan fiction platform. Today, Wattpad might be the most important incubation ground for the authors of tomorrow.
How influential is this Toronto-based business? In the last five years, Wattpad has gone from five million unique users per month to over 65 million. The site now hosts over 550 million stories contributed by writers from all over the globe.
And these writers are getting noticed. Beth Reekles, from Newport, CT, wrote The Kissing Booth when she was 15 and published it on Wattpad. Now, she's landed a major publishing deal and the book was made into a film that debuted on Netflix earlier this year.
While 90 percent of the average users of Wattpad are under 30, this platform isn't just for kids. Famed Canadian author Margaret Atwood has embraced Wattpad and other new technologies as a better way to reach today's generation of readers.
And traditional publishers love finding new authors on Wattpad because it doesn't just lead them to talented new writers, it connects them to their very loyal readers as well.
Embracing diversity and innovation are the signatures of these new trends in publishing that will prove most influential in the publishing world of tomorrow. You would be wise to take notice.