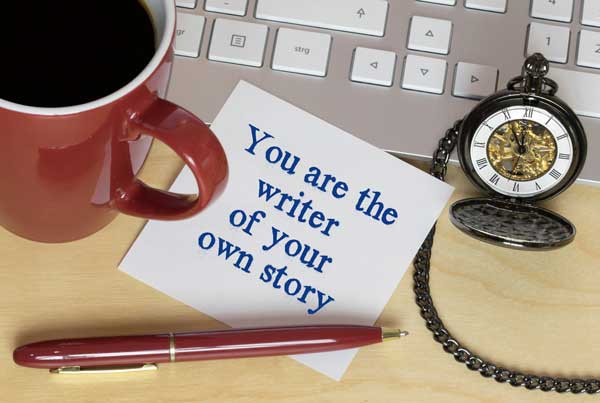 Different people have different reasons for becoming authors. For some, it is a chance to tell their story and leave a legacy. For others, it is an opportunity to define themselves in the marketplace and to be seen as the go-to person in their field. But those who decide to start the process do so because they wish to share their knowledge, their experiences and their philosophy to help others who are on the same path.
Whatever your motives, every author wants their book to be profitable, enhance their standing in the marketplace and for it to open new doors.
Becoming an author may help you transform your life in many ways. People will start to recognise you, and your social media will suddenly become busy as your followers want to know more about you. Depending on the level of your dedication to your material and your online presence, you will likely get calls from the media wanting to interview you and to get your opinion. You may be asked to speak at events and even get paid for it. People will gravitate to your webinars, business, and/or offering. Your business is highly likely to increase as more people get to know what you do and how you can help them. Based on the level of your determination and your dedication, becoming an author will help open new, exciting doors and streams of revenue for you.
If you decide to enjoy the status of being a properly published author and for your book to be found in bookshops and online retailers around the world, then the time to make that happen is now. As the saying goes, the best time to plant a tree is 20 years ago!
With self-isolation and lockdown, there is no better time to use this new-found freedom wisely before life becomes hectic once again.
So, what is the first step? To get clarity on your purpose, your message, and your market and to validate your idea as being a good commercial proposition. To help you do this, we would set up a meeting or a zoom call with your publisher and author coach who can help you arrive at a strategy and create a plan of action. They will establish whether you qualify for traditional publishing or partnership publishing, depending on your existing standing in the book trade, the media and the marketplace.
If you need help to write your manuscript, we can link you to a writing coach. If you want to create your manuscript at the speed of thought, we can also help you to download what is in your head with a series of recorded interviews which are then transcribed and edited. Whatever works best for you.
The key is to make a start. We have a well-established process in place to take you forward step-by-step. You are not on your own, you will have a project manager, a project management system to keep you in control, and a team of experts around you. Collectively, we know what to do and will think ahead to each stage, to keep you on track.
So here is a little incentive. During May and June, when you start your project with us, we will send you a free paperback copy of Dee Blick's invaluable book "How to write and market a bestselling book". A subject she is well-qualified to write about. It is full of excellent advice as to how to make your book a success. To get your copy and to get your project started, call us now on 020 8688 2598 or email help@authoritize.me.uk