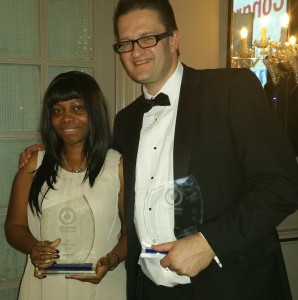 Undefeeted, an Oxted-based not-for-profit organisation run by husband and wife team Peter and Tina Allton, has received an award from the Key Person of Influence programme, run by Entrevo UK.
Key Person of Influence is a nine month leadership and business development programme that has so far helped more than 1000 entrepreneurs across the globe develop their businesses.
The award rounds off a successful year for Undefeeted, in which it has received an FSB Surrey award for Best Not-For-Profit and Peter Allton has launched his book ÔÇÿUndefeeted by DiabetesÔÇÖ. The book focuses on helping people with diabetes live in what Peter Allton calls the ÔÇÿdiabetic sweet spotÔÇÖ ÔÇô the safest possible position for them. The ÔÇÿsweet spotÔÇÖ refers to a combination of knowledge of what can go wrong, awareness of their personal risk and taking appropriate and timely action that helps them to live full and healthy lives.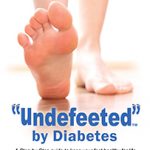 Undefeeted has a global remit to educate diabetes sufferers of the damage that the disease can do to the feet. It works to raise awareness at all levels: individuals, families, communities, national and international health organisations and governments.
Peter Allton said, ÔÇ£Tina and I are ecstatic to have won this award, and will use it as a platform to spread our message to more individuals and organisations.ÔÇØ
As well as raising awareness of diabetes-related complications, Undefeeted is developing a network of practitioners who offer free diabetic foot assessments for those living with diabetes. Peter Allton explains: ÔÇ£Not many people realise how diabetes can affect their feet and this is a big factor in causing the 1.5 million amputations that happen per year. In fact it is widely accepted that 1.3 million could be avoided. The majority of people with diabetes donÔÇÖt have an annual check-up by a podiatrist and most of them are unaware if they are at low, moderate or high risk of having a serious foot problem.
ÔÇ£Annual Diabetic foot assessments are a valuable source of education, and are also important to the early identification of issues that could potentially lead to the loss of a limb.
ÔÇ£The Undefeeted network of podiatrists aims to ensure that no-one with diabetes goes without annual foot checks. By asking healthcare professionals to pledge a certain amount of time to seeing diabetes sufferers each month, we are also supporting the NHS, which is extremely stretched.ÔÇØ
Having qualified as a podiatrist in 1988, Peter Allton has 27 years of experience and has treated over 200,000 feet.
His life changed five years ago when he was diagnosed with Type 2 diabetes, and soon became aware of how difficult the condition is to manage. When their 11-year-old daughter Jasmine was diagnosed with Type 1 diabetes, Peter and Tina soon became aware that there is little in the way of publicly available advice for diabetes sufferers.
Peter explains: ÔÇ£Jasmine was lucky because I am a qualified podiatrist, but there are many people who are not receiving the right information on how diabetes can affect the lower limbs and what can be done to manage the risk.
ÔÇ£This is why I wrote the book ÔÇÿUndefeeted by DiabetesÔÇÖ and why Tina and I are using it to start a global campaign to cut down the number of people losing lower limbs to the disease.ÔÇØ
The organisation is partnered by JDRF UK and LBG Medical.
Tina Allton, co-founder of Undefeeted, said, ÔÇ£We realised that with Peter being a podiatrist with diabetes and having a diabetic daughter, we were in a unique position to make a global difference. We are probably the only family in this position in the whole world.
ÔÇ£With numbers of diabetes sufferers rising around the world and healthcare services such as the NHS extremely stretched, Undefeeted will help by giving people the tools to take ownership of an aspect of their health.ÔÇØ
Peter and Tina Allton are also the Clinical Director and Practice Manager at Circle Podiatry since 2001. It has two branches ÔÇô one in Oxted, Surrey and one in Lewisham, South London. Circle Podiatry is the UKÔÇÖs only multi-award winning private podiatry brand.