AuthorCraft founder and publisher, Chris Day traveled the 5,000 miles from London to Beijing to attend the 23rd Beijing International Book Fair.  With 300,000 titles on display and 1,379 international exhibitors it was a sizable event.
Filament Publishing, Chris's company, already has titles in China the most popular of these is Dee BlickÔÇÖs ÔÇÿUltimate Small Business Marketing BookÔÇÖ which is currently at number 67 on Amazon China.┬á The translation rights into Chinese were bought by the CITIC Publishing Group and the title was proudly displayed on their big stand. Chris was able to meet up with commissioning editor Glacier Ding Chuan who originally selected the title, to discuss what genres they were now looking for.┬á The big sellers for them are books on social media, technology and childrenÔÇÖs books. We were able to present a number of our titles from their consideration.
The additional income from rights sales to overseas publishers is a welcome source of income for our authors. We make sure that we attend or are represented at all the major book fairs around the world, including London Book Fair, Frankfurt and the Emirates Literary Festival in Dubai,  as it is the best opportunity to meet with commissioning editors, find out what they are looking for, and to present our titles to them.
Interest was also expressed on the Taiwan stand where we met Sam Yang. Business and technology books are of interest.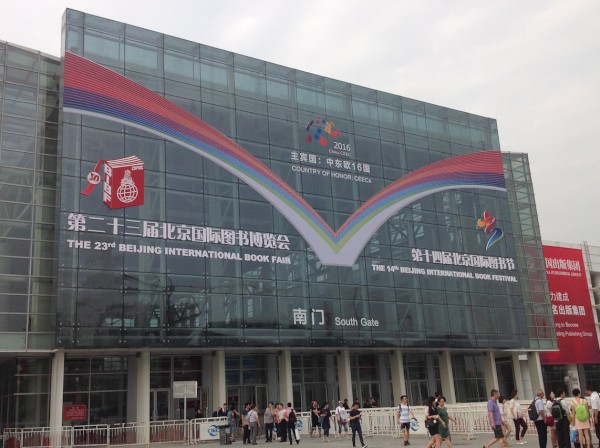 With educational titles accounting for about 70% of the Chinese book market, the presence of major brands such as Cengage Learning, Elsevier, Hachette, John Wiley, McGraw-Hill, Oxford University Press, Penguin, and Springer was unsurprising. Growth in translations and imports was evidenced by the fact that countries such as France, Germany, Japan, Korea, Russia, Taiwan, the U.K. and the U.S., had packed pavilions.