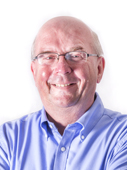 Congratulations to David Mellor on the launch of his second book in the 'From Crew to Captain Series'. In his second book, 'A Privateers Tale',  David Mellor helps people to  understand the transition from working for a big institution to setting up as a sole practitioner consultant or similar. David has made this journey, and helped many others do the same. As with his first book, From Crew to Captain, you will find inside a number of practical tips and hints, all garnered from the "University of Life".
David will show readers three important aspects┬áof successful consultancy: ┬á1. The consultant role ÔÇÉ what does it look like ┬áin practice? ┬á2. Selling consultancy services ÔÇÉ how do you go┬áabout winning the customers you want? ┬á3. Delivering consultancy services ÔÇÉ what can
you do to build a viable book of business?
Publishing by Filament Publishing at £12 'A Privateers Tale' is available from all good bookshops and from http://davidmellormentoring.com/