by International Digital Marketing Expert – Warren Knight
Warren is our keynote speak at the AuthorCraft event on April 28th at the IoD.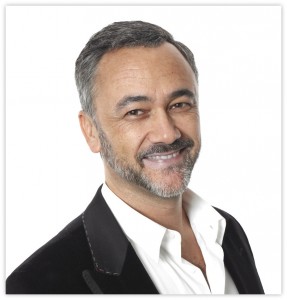 Do you remember when book promotion relied heavily on the traditional press routes of magazines and offline marketing? There were many challenges when promoting a book 10 years ago that we donÔÇÖt have to face now because we now have an amazing advantage; Digital Marketing.
Spending thousands of pounds hoping and praying that an elite publication would pick up your book, read it and write about it is no longer the way to communicate with your audience as an author. Make people get excited about your book and you wonÔÇÖt have to spend your hard earned money on old school ÔÇ£marketingÔÇØ. Here is how you can use different online marketing avenues to promote your book.
Social Media
There are hundreds of thousands of bloggers who have an audience that is larger and more engaged than the traditional press avenues, so why not communicate with them? Finding these influencers in your industry who can not only share you book, but provide you with a great recommendation will build your credibility as an author.
To keep track of queries coming through to your social networking accounts, I would suggest using Hootsuite as a social media dashboard so you can manage your real-time communication. This will allow you to set up tabs for every account integrated into Hootsuite, so that if someone sends you a question about your book via a social media platform, you can answer in a timely manner.
DonÔÇÖt know how to use social media to promote your book? Here are 5 great tips;
Offer first chapter for free, with a ÔÇ£retweetÔÇØ button embedded into the PDF document
Run a competition for someone to win a signed book
Find influencers in your industry and engage
Run a live, complimentary webinar for your community
Use social share buttons
Email Marketing
Using email marketing as a form of reaching out to your community is extremely powerful, especially as you can analyse your data to see who has opened and clicked on one of the links. If you donÔÇÖt have a huge database of people to market your book to, work with a PR company to find journalists and influencers as well as having a signup form on your website, which integrates into your email marketing tool. ┬áIf you're looking at different email marketing tools, I would highly suggest you use Mailchimp. It is easily customisable and has engaging templates.
Blogging
Having a website and more importantly, an active blog is crucial especially when you are promoting your soon to be released book. As part of my book publishing journey, I have been producing three minute videos on tools that can help a business grow which I have written about in my book. I have done this to increase interest around the book and to encourage my audience to be a part of my journey.
Something which I will be doing as part of my book launch, is having it available in a PDF version to download, an eBook on Amazon and also (further down the line) an audible version as well as a physical copy. People like to learn in different ways so make sure take this into consideration when finding ways to communicate with your audience.
I am very excited to be launching my book Think #Digital First on the 28th April which is a modern entrepreneurÔÇÖs guide to growing a business. Think #Digital First is essentially a step-by-step guide designed for creative entrepreneurs, business owners and sales and marketing managers that shares with them the importance of having the right mindset to focus on technology, sales and marketing. Understanding your strengths to building the right team around you and knowing the different platforms, social networks and the right digital tools are so important when integrating them into your sales and marketing to help you market your brand online, saving time and getting sales to grow your business.