According to Emma Fletcher of Fusion3Media.co.uk – if your website displays as "not secure" you need to do something about it!
What does HTTPS mean for your small business?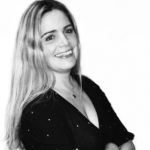 HTTPS is a way to encrypt information that is sent between a browser and a web server. This protects your website's users from "man-in-the-middle" attacks, where someone steals the information being sent to a website, like credit card information or logins.
Historically, HTTPS connections have primarily been used for sites that contain sensitive information, but you've probably seen more and more sites making the switch lately. As HTTPS has become easier to implement, secure connections are becoming the standard for all websites.

1. Increased Google Rankings
Over 40% of the sites on the first page of Google are HTTPS, which is not a surprise, since Google has confirmed that 

they favour HTTPS sites

.
Google wants to ensure the best user experience for their customers, so they do not want to send their custoers to insecure and potentially harmful websites.  If your site isn't secure, it could be getting outranked by similar sites that are.
2. Improved Security
There's a reason why Google favors HTTPS—they want to achieve the safest web experience for their users.
Google adds criteria to the rankings algorithm when it has proven to provide better user experience. HTTPS protects your users' information and your information from hackers.
Keeping more websites secure makes life more difficult for hackers – win win all round.
3. Updated Browser Labels
You may have noticed more recently that if you do not have a SSL certificate on your website, Google now displays a "Not Secure" label beside your domain name in the address bar.  This may cause visitors to your website worry !!
4. Increased Conversions
While your visitors may not have a complete technical understanding of secure connections, they will  want a site to be HTTPS if they are providing personal information.
5. Increased Customer Confidence
With all of the buzz about HTTPS going around, more users are specifically looking for a secure connection when visiting a website.
A secure connection gives your customers peace of mind that your website can be trusted and their information is safe.
HOW DO YOU SWITCH YOUR SITE TO HTTPS?
If you're ready to make the switch the HTTPS, Fusion3media are ready to help you Get Secure !!