New illustrated children's book shows that finding real happiness is possible – and it's beautifully simple.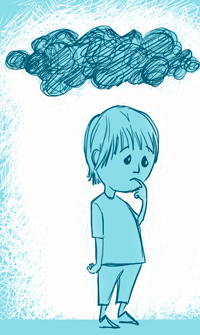 'Finding Ray's Key' by Sam Goddard brings a mindful and honest approach to the idea of happiness in children's literature.
At a time when many parents, carers, and children lead disconnected and digitalised lives, the book offers a gentle reminder of the idea of connection – to ourselves, to others, to nature and the real world around us.
For Author Sam Goddard – an experienced Reiki Master Teacher, Stress Management Consultant and Mindfulness practitioner working with both adults and children – the message of this, her first book, is simple but offers some valuable universal truths.
She says: 'Although the book is underpinned by Reiki and Mindfulness teaching, my intention was to create a story with a universal message that can be appreciated by all – young or old. The story's young protagonist, Ray (who often feels quite blue), asks the question; 'What is the key to being happy?' He one day decides to go on a journey to find this key – and is surprised to find that it is 'within him and all around'.
Quite simply, my intention is to relay the importance of connection to both self and nature, and to invite the imagination of children to explore what it is that makes them truly happy.'
The book is illustrated by Owen Williams and is to be published by Filament
Publishing in Summer 2018.   Find out more about the book and campaign at www.findyourkicom