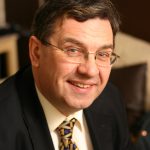 There are many good reasons for coming to our regular AuthorCraft events in the Institute of Directors. Even without our line-up of interesting and informative speakers, there is much to be gained by meeting up with fellow authors, sharing experiences and learning from each other. There is never enough time to make all the mistakes yourself so learn from the mistakes of others! Since I founded AuthorCraft in 2012 our monthly events have brought some amazing people together in the one space.  Bestselling authors, international experts, editors, proofreaders, graphic artists, web designers, illustrators and many more. All of them are there to share their knowledge and experience. Of particular value are the author journeys that have been shared on stage. Many of them have been moving, funny, informative or inspiring. In some cases, all of the above.  My philosophy is to give all of our authors the opportunity to speak and share their stories. Are you ready to share yours?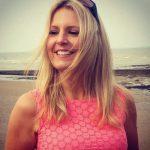 In June we have a a particular good speaker line up. KIZZIE NICHOLSON of  Social Fireworks is an social media expert and a great speaker. All authors need to be growing their followers, building up their lists and establishing themselves as the go-to person on their specialist subject. Many get caught in the headlights and don't know what to do for the best. With so many platforms and so little time, you will learn how to be really targeted and achieve tangible results. Not to be missed!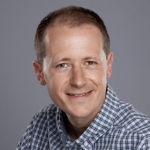 Phil Hampton is the Managing Director of Cartoon Media and a creator of whiteboard animation videos. already a number of publishers are using this eye-catching technique to promote their books on line. They are certainly a great way to keep people on your site for longer. Phil is one of those lucky people who, after 20 years of project managing complex software developments, gets to turn his hobby and passion into a successful business.Check out his site and see them or yourself. CLICK HERE   
Barry Philips has become a regular contributor to our AuthorCraft events. He owns the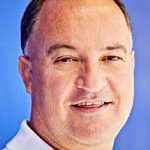 book retailer and distributor knowledge is King which specialises in training, self help and personal development titles.  He is an avid reader, and believes that all great writers need to be great readers as well. His own book, "How to write a great first book" has received brilliant reviews.  CLICK HERE FOR MORE Everyone really likes the 16 stories he has woven through the book. He will be talking about how to write your first chapter.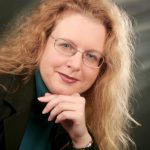 Sonja Nemecek's  first hero was Sherlock Holmes. She was fascinated by the logic and the clear structure, Sir Arthur Conan Doyle was using to create his detective. Now, inspired by his writing, and her day job as an accredited counsellor, she works with systemic therapy and NLP. She has also developed the art of writing interesting blog pages – a skill that many authors find difficult to master.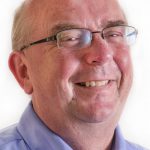 David Mellor holds Associate status at Cass Business School, where he is also an Honorary Senior Visiting Fellow in the Faculty of Finance, and runs sessions on such topics as Entrepreneurship, Corporate Entrepreneurship, Managing Strategic Change and Leading High Performance Teams. For authors, every book is a start up business and they need to apply the same principles as every other entrepreneur if they are to succeed.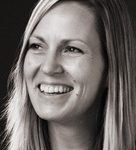 Sam Goddard is the author of "Finding Ray's Key" a delightful new children's book. 'Finding Ray's Key' is an illustrated rhyming story with a universal message that can be appreciated by all,  young or old.  The story's young protagonist, Ray (who often feels quite blue), wonders; 'What is the key to being happy?'. He one day decides to go on a journey to find this key – and is surprised to find that it is 'within him and all around'.
The story is underpinned by Reiki and Mindfulness teaching – but you don't need to be familiar with this at all to enjoy the book. Author and Principal of Devon School of Reiki, Sam Goddard is passionate about sharing Reiki and simple mindfulness techniques with children and their parents and carers, as helpful tools for modern and family life.
To book for the June AuthorCraft event CLICK HERE