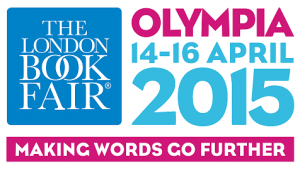 ItÔÇÖs The London Book Fair again! From 14-16 April, authors, agents, publishers and everyone else involved in the book industry will gather at the new venue of Olympia for conferences, seminars, networking and those all-important meetings.
The fair is primarily a place for publishers and agents to sell rights, but itÔÇÖs also a great place for authors, too. If youÔÇÖre thinking of visiting, here are 5 Dos and DonÔÇÖts to help you make the most out of your ticket.
DO: Take the opportunity to learn about the publishing industry.
Find out what books are coming out in the next year. What concepts are trending at the moment? How might your book might fit in? Use this information to tailor your submissions, or in your marketing if you are self-publishing. Find out about the new names in publishing ÔÇô both large and small, traditional and tech. Are there any new opportunities emerging?
Attending seminars aimed at publishers could also be helpful. Understand the industry better, or find out about such things as: What Metadata Really Does, and Seven Marketing lessons from Successful Tech Start-Ups.
DONÔÇÖT: Take your book to traditional publishers/agents and pitch to them without an appointment.
Most publishers wonÔÇÖt be there to sign new authors ÔÇô theyÔÇÖll be too busy focusing on the authors already on their books. ItÔÇÖs much better to submit your work to them via the details on their website, and take the time to learn about their upcoming titles and the company. Getting a better idea of a publisherÔÇÖs ÔÇÿbrandÔÇÖ will enable you to be more targeted in submissions.
DO: Head to the Author HQ
The Author HQ has lots of great seminars tailored to authors, many of which are very useful for self-publishing authors. For example thereÔÇÖs ones on book cover design, effective PR and Marketing, and crowdfunding.
There will also be a DragonÔÇÖs Den style panel event ÔÇÿThe Write StuffÔÇÖ where authors pitch their books ÔÇô submissions are now closed, but do go along and learn how to pitch your book ÔÇô itÔÇÖs always useful to see how others do it.
In addition to the seminar programme, Kobo Writing Life is offering a free professional photo shoot at Author HQ. The Completely Novel team will be hanging out here too, so do say hello if you spot us!
┬áDONÔÇÖT: Be afraid to walk!
If you thought Earls Court was big ÔÇô wait until you see Olympia! Make sure you have comfortable shoes ÔÇô youÔÇÖll be walking around a lot. Seats can be few and far between, so plan your day carefully, and keep up your energy by bringing some snacks or a packed lunch ÔÇô youÔÇÖll also avoid paying conference cafe prices this way.
  DO: Meet people.
The London Book Fair is an amazing place to network with people connected with the publishing community.
Hopefully these Dos and DonÔÇÖts will help to make your London Book Fair experience as productive and enjoyable as possible. Have a good look at the LBF website before you go to plan your time there ÔÇô and donÔÇÖt forget that a lot of the networking is actually done in the pubs around the conference centre. We look forward to meeting some of you there!