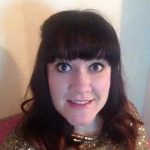 by Helen Lewis – Founder of Literally PR
helenlewis@literallypr.com     www.literallypr.com    @literallypr    @theauthorschool
 Extracts from Helen Lewis's presentation at the AuthorCraft event at the Institute of Directors in February
Seek word of mouth recommendations. If you donÔÇÖt know any authors to chat to directly, join a Facebook forum or a writers group and ask for their recommendations. Put a shout out on Twitter or LinkedIn. Look at who seems to be driving publicity for other authors.A
Create a list of possible contacts and initially contact a few and see what they come back with. DonÔÇÖt just go with the first person who replies ÔÇô the email may have just gone through at the right time, but the right person may not be available until the next day.
Try to meet (even if just by Skype) so that you can build a strong relationship from the start. ItÔÇÖs always better to ÔÇÿknowÔÇÖ the person youÔÇÖre working with and if youÔÇÖre going to be working together for three to nine months itÔÇÖs worth taking the time to chat over a coffee.
Look at the other clients theyÔÇÖve worked with ÔÇô have they experience of working with authors in your genre/similar to you? Email four or five of their former clients and check what their experiences were.
Discuss your expectations. We believe itÔÇÖs important to aim high and we chase your ÔÇÿdreamÔÇÖ coverage, but we also regularly have to manage expectations. A publicist cannot force a journalist to write about an author, or to review a book kindly. A publicist can only try their best ÔÇô creatively ÔÇô to put their client in front of the right people at the right time.
Understand what is required of you and make it clear when you wonÔÇÖt be available (holidays, particular days of the week etc).
Keep in regular contact but donÔÇÖt inundate them with requests for calls and emails too much or youÔÇÖll be taking them away from the work theyÔÇÖre doing for you.
Remember ÔÇô most publicists wonÔÇÖt be working on your account every day ÔÇô the finances donÔÇÖt really work like that. But they will be dealing with the press daily and whenever possible theyÔÇÖll be pushing your book as much as the next ÔÇô depending on who theyÔÇÖre talking to. I try to tailor many of my conversations with the press to include at least a couple of books at a time.
Be proactive while youÔÇÖre investing in publicity ÔÇô two heads are better than one! You can do plenty on social media (blogging, guest blogging, focusing on Twitter and building up a strong following, branching out into another such as LinkedIn, Pinterest or Tumblr depending on your audience).
Keep in touch with your publicist even after your time together ends. We still send on opportunities, support former clients via social media and where relevant introduce them to the press long after weÔÇÖve finished working together. You never know when you might need them again so itÔÇÖs good to stay friends!
Our Next Author School Day
Join us on 11th April for a full day of classes in London including:
Class One: EDITING, BOOK DOCTOR AND CRITIQUE┬á – GETTING YOUR MANUSCRIPT UP TO SCRATCH! Guest speaker: Andrew Lowe, Editor and Author
Class Two: DIFFERENT PUBLISHING OPTIONS┬á – WHAT'S RIGHT FOR YOU? Guest speaker: Ricardo Fayet, Reedsy Co-founder
Class Three: UNDERSTANDING AND APPEALING TO LITERARY AGENTS Guest speaker: Valeria Raimondi – literary agent and co-founder of Raimondi & Campbell Literary Agency
Class Four: MARKETING, BRANDING, COVER DESIGN & IMAGE Guest speaker: Aimee Coveney from Author Design Studio
Class Five: BOOK LAUNCH, SOCIAL MEDIA & PUBLICITY STRATEGIES
Guest speaker: Helen Lewis, Director, LitPR
Bonus Class: GETTING YOUR BOOK ON THE BIG SCREEN! Guest speaker: Philippa Donovan, LA-based editor and ÔÇÿbook to filmÔÇÖ specialist, founder of Smart Quill Boutique.