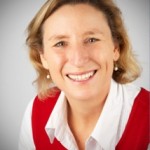 There is an exciting, globally connected world of fast, new online marketing out there, ideally suited for you as writers, to promote and market your newly published books!
Marketing has changed dramatically in a really positive way.
Gone are the days of traditional marketing ÔÇô where we went out knocking on doors, telephone cold calling and seeking customers using all available avenues ÔÇô shouting loudly from the rooftops ÔÇô and telling everyone about our brilliant products and services. Now, using digital technology and online social media marketing you can attract the readers and customers that you want ÔÇô to come to you, from all over the world, in seconds!┬á
By sharing valuable content, which is what your readers want, you can target your marketing towards your readersÔÇÖ and customersÔÇÖ digital activities and online behaviours. You can build new relationships and focus your communications to reach customers who are looking for your product. These daysÔÇÖ customers reveal themselves to you by requesting your online content. Potential readers/customers/book buyers come to you because you have what they want and they benefit from what you are selling.
Global Connections
This is called Inbound Marketing and it is perfectly suited across a range of interconnected, and if you want automated, online social media platforms. These can include any combination of: Twitter, LinkedIn, Facebook, Instagram, Pinterest, Google+, Bing, Yelp, Reddit, Xing, Viadeo, Webchat, YouTube; and data driven automation examples, such as Hootsuite, Buffer, Sendible, Cyfe and Sprout Social.
Magnet Marketing
You can position your book branding, to stand out from the crowd by using your online activity like a magnet, drawing your customers to you with a specific call to action. Your Social Media Book Marketing says; ÔÇô ÔÇ£look at this new book ÔÇô understand the benefits it provides for you ÔÇô and if you like it ÔÇô this is where to find out more about it ÔÇô and where to buy online.ÔÇØ
Also, it empowers your customers to have a conversation with you, the author, to have a voice of their own and give their comments, to become part of your following online, and join groups of like-minded people. They can buy tickets to your speaking engagements, meet you in person and have their book signed by the author! Sound exciting? ÔÇô letÔÇÖs get started!
The best way to make this work is to go through a proven step by step process, to: proactively build a credible online profile and grow your following; raise awareness of your branding and increase your website traffic; and position yourself and your book as providing value for customers.
The 12 steps I recommend for your Social Media Book Marketing success are:
┬áPlan ÔÇô your resources and if you need it and can afford it, get help; work with an experienced social networker to get you started at least
Define ÔÇô your S.M.A.R.T. purpose, aim and goals
Research ÔÇô get to know your market and the activities and behaviours of your target audience
Select ÔÇô the right digital technology and online platforms for your needs
Know ÔÇô your product, its benefit for others and share this information with them via clear, focused messages
Create ÔÇô a content plan; schedule your social media activity, targeting a range of information to different platforms for maximum benefit
Grow ÔÇô your support; align your networks, team, and staff on your marketing journey; increase your friends and followers; build relationships of trust and loyalty; and establish third party endorsements and brand advocates
Build ÔÇô credit in the bank by establishing your image library, relevant hyperlinks and people of influence who can help you, to: Like; Follow; Share etc
Respond; always comment, provide feedback, start and engage in conversations
Monitor ÔÇô check your progress and success ratings weekly, monthly, realigning your plan and adapting if necessary; and always grow your Book Business
Celebrate ÔÇô your success along the way with others and those who have helped you on the journey
Go with the flow ÔÇô be dynamic, be flexible and change with the fast pace of new technology; stay up to date and use the latest tools to work their magic for you.
Remember; put your effort where your customers are, understanding their behaviours and where they hang out. Contribute to that space and target your marketing to your customersÔÇÖ activities; so they find you and they come to you.
If youÔÇÖd like help to get started, send me an email now and letÔÇÖs make it happen; mailto:wendyyorkecoaching@outlook.com