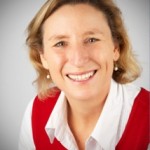 At the November 2015 Authorcraft meeting at the Institute of Directors, London Author, Editor and Book Coach Wendy Yorke presented her top tips to self-edit your work before you seek the help of a professional editor. She has provided the following summary of her presentation to help Authorcraft members, make their written manuscripts the best they can be.
More detailed writing and editing tips from Wendy can be found in her blogs on her website www.wendyyorke.com
Wendy provides dedicated services for authors, including: Coaching; Social Media Marketing; and Proof Reading, Copy and Content Editing. To contact Wendy please email her on wendyyorkecoaching@outlook.com
┬áWendyÔÇÖs Editing Tips for Authors
 1: CLEAR THE DISTRACTIONS
 Clear the clutter in your mind and your writing space, before you start writing and focus on your purpose and what you want to achieve.
 2: READ A LOT/RESEARCH AND KNOW YOUR NICHE
Be able to answer the following questions:
What books are selling in my area?
What is popular with readers?
Who is the competition?
What is it, that is selling these books?
What do the reviews say?
How are these books advertised/marketed?
However, be aware of using research as a form of procrastination!
 3: LITTLE AND OFTEN
┬áWrite 500 words a day, creatively to release the passion within, let it become a habit and you will become faster. Once you have downloaded the ideas out of your head, follow the writing process: ÔÇô write ÔÇô revise ÔÇô edit and rewrite ÔÇô revise ÔÇô edit ┬áÔÇô at least 10 times before you have your first draft.
 4: LET YOUR DRAFTS DEVELOP
 Writing is an organic and dynamic process. As writers, let your voice and your message evolve as you write. Keep writing and editing until you find the real thing.
 5: KILL YOUR DARLINGS
 This means get rid of the bits you love the most, as they are probably the worse bits! Harsh, but true in most cases, and of course, learn to accept constructive criticism because it will help you improve your book.
 6:  FIND MEANING IN YOUR EMERGING THEMES
┬áBooks develop organically by answering the big questions first. For fiction, it is about the consistency of the characters, the dialogue and the plot. And importantly, that the theme of the book, the heart of the story, is on every page in some form or other. For non-fiction, it is about establishing your authorÔÇÖs credibility upfront and having built their trust in you, growing it all the way through the book, step by step as you provide your readers with the information that YOU have and THEY want.
 7: KEEP THE WEEDS OUT
 Weeds are the unnecessary written words that we all use in the spoken form, but are unnecessary, meaningless and redundant in the written form. In fact, they work against you by diluting and weakening your message! Examples include; just, then, that, very, really, currently, now, well, yet, all, still, it, too, rather, do, both etc.
8: KNOW YOUR TROUBLE MAKERS
 These are specific words and phrases that all writers have trouble with, blind spots, such as when to use: that or which or who; affect or effect; can or may; lay or lie; who or whom etc.  Identify what yours are and check out how to use them correctly.
9: REMOVE AND REPLACE YOUR CRUTCH WORDS ÔÇô WEEDING WEASEL WORDS
 You may be surprised at which words you tend to use again and again without even noticing! Read through your work to identify these words and remove or replace them. This will refresh your text and add new meaning to what you have written.
10: STENGTHEN YOUR TEXT WITH THREE SIMPLE TRICKS
┬áSplit up long sentences, which usually contain several ideas that easily lose your readerÔÇÖs focus. Two shorter, punchy sentences are bolder, clearer and easier for the reader to follow.
Get rid of too many adverbs. It is more powerful to use verbs instead of adverbs and there are so many to choose from.
Reduce the ÔÇ£ingÔÇØ, ÔÇ£wereÔÇØ and ÔÇ£wasÔÇØ verb clauses. Simply use the direct past tense to make your writing clearer and easier to read.
11: SELF-EDIT WITH FRESH EYES
One self-editing technique is to leave your draft in a drawer for a few days and come back to it with fresh eyes.  Another way, is it to read it out loud, record it and listen to it; find the inconsistencies/gaps/missing links/what sounds awkward and clunky; and rewrite and do it all again. Or have someone read it to you.
┬á12: QUICK TIPS ÔÇô CATCH THESE!
Short punchy sentences are best, as people like to read and take in short grabs of information.
Every word needs to add meaning to your message, if they donÔÇÖt, take them out.
Be grammatically correct, the more your text looks like a published book the higher your chances are of being published.
Be consistent in all you write. Consistent use of capitals, commas, colons, bullet points, titles, bold, punctuation, as well as sentence subjects, characters, quotes, references, timelines, etc.
Learn to use apostrophes and hypens correctly.
The present tense is always more powerful, more alive in real time and contains a sense of urgency.
Always use the first person ÔÇ£IÔÇØ when you can rather than the second person ÔÇØyouÔÇØ and never mix them up in your writing or your readers will get lost!
Remember verbs and nouns are the rich, powerful words in each sentence.
First lines of every chapter are critical as the reader is subconsciously assessing whether the book is worth reading or not and worth their investment of time.
Be positive. Remove the negatives or reframe them to give your writing more power and definite purpose.
Use as few words as necessary to say what you mean.
Lastly, constantly be able to answer this question with clarity, commitment and confidence – ÔÇ£Why should someone read my book rather than someone elseÔÇÖs book?ÔÇØ