Your book is a start-up business by Chris Day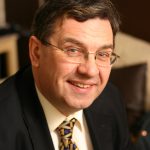 It is important that you have clarity on your business goals for your book project. The question I ask all of our authors is ÔÇô once somebody has read the book what do you want them to do next? What do you want them to buy or do as a result?
For some authors it might be a training programme, public speaking engagements, purchase DVDs, other companion products or books.  The book will raise profile and generate sales income, however, it is how you use the additional exposure to achieve your business objectives that will make the venture as a whole a successful business. A book is a means to an end not the end itself.
Our job is to create a stunning book and to make it available worldwide to the book trade and all online retailers. We distribute into 220 countries. In the UK it is distributed via Gardners to the book shops and online retailers. In the USA it would be distributed by Ingram to the book trade and also be available on Amazon, Barnes and Noble etc.
However, just making the book available is not enough on its own.┬á It will need to be supported by PR, media interviews, personal appearances, book signing events, blog tours, radio and television interviews and social media in order to generate awareness and sales if the book is to achieve its full potential.┬á We can introduce you to a specialist book publicist ÔÇô on both sides of the Atlantic, to help with this.
The additional profile that you book will create makes it one of the best marketing tools you could have. It will raise your profile, make you media friendly, and open doors. Investment in your book project needs to be seen in the broader context. It is not just about book sales but also the positive impact it will have.
You will want to monetise this increase public profile to attract paid speaking engagements, platform presentations, open learning training courses, webinars, mentoring and coaching clients, consultancy, media interviews and public appearances. All of these are ways you can leverage the fact that you are a published author
Chris Day