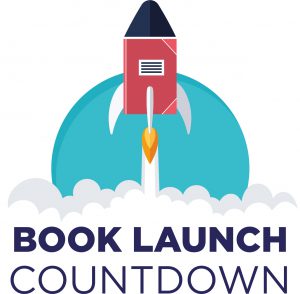 UK publishers release more than 20 new titles every hour, meaning that the country published more books per inhabitant than anywhere else in the world.
Research shows that UK publishers are releasing over 184,000 new and revised titles a uear. This equates to 2,875 titles per million inhabitants, and places the UK an astonishing 1,000-plus titles ahead of second-placed Taiwan and Slovenia (1,831). Australia is considerably lower, at 1,176, while the US published just 959 titles per million inhabitants.
What does this mean? If your book is to stand out, reach its target market and achieve its objectives, you cannot afford to leave things to chance and just hope your book will be found and will sell.┬á If you launch a ship badly, it will sink!┬á You owe it to yourself to give your book the best chance in life ÔÇô and to repay you for all the hard work and effort you put into it to bring it to life.┬á Book Launch Countdown is designed to help you to do just that.
The big fear that many authors have when they are publishing their books is that they miss an important part of the process, or find out about it too late.   For authors who want to take charge of all of the elements needed to get their manuscript from the page to the bookshops, Book Launch Countdown is for you.
Countdown brings together all the different elements that you will need to have in place to successfully launch your book, and help you create a timeLine of actions to follow during the weeks leading up to your chosen launch date.
Launching a book is very different from launching any other product or service. There are key third parties like book reviewers and journalists, book buyers, and distributors who all have a part to play in the success of the venture, and who all need to be involved in particular ways.┬á So many excellent self published books fail to reach their potential because the author just wasnÔÇÖt aware of all the many links in the chain to get their book properly launched. Book Launch Countdown will keep you in the driving seat of your project by providing you with the information, contacts, processes and templates you will need to make the maximum impact and turn your book into a profitable venture.
What does Book Launch Countdown contain?
Book Launch Countdown consists of 17 open learning modules delivered by email. They contain an in-depth module covering everything you will need to have in place before starting your countdown. This includes articles or videos from book editors, proofreaders, publishers, marketeers, designers and book publicists.  Nothing is left to chance.
Next, you will receive a weekly checklist, and detailed notes of the steps you need to take each week to keep you on track towards your publication date ÔÇô and beyond.
But we donÔÇÖt leave it there ÔÇô you will also be supported by a weekly conference call with the experts you have heard from earlier, who are there to answer your questions and to give you advice.
Of course, if you need practical help, all of our experts can supply you with all the services you need on every aspect of the editorial, origination, production, publicity, web design, email marketing, social media and marketing.
As an introductory offer before the national rollout, all of this comes to you at under £10 per week along with the comfort of knowing that you will be giving your book the best chance in life.
Book Launch Countdown ÔÇô introductory offer ┬ú149