Description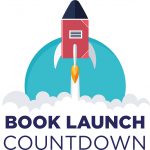 Book Launch Countdown consists of 17 open learning modules delivered by email. They contain an in-depth module covering everything you will need to have in place before starting your countdown. This includes articles or videos from book editors, proofreaders, publishers, marketeers, designers and book publicists.  Nothing is left to chance.
Next, you will receive a weekly checklist, and detailed notes of the steps you need to take each week to keep you on track towards your publication date ÔÇô and beyond.
But we donÔÇÖt leave it there ÔÇô you will also be supported by a weekly conference call with the experts you have heard from earlier, who are there to answer your questions and to give you advice.
Of course, if you need practical help, all of our experts can supply you with all the services you need on every aspect of the editorial, origination, production, publicity, web design, email marketing, social media and marketing.
As an introductory offer before the national rollout, all of this comes to you at under £10 per week along with the comfort of knowing that you will be giving your book the best chance in life.
Book Launch Countdown ÔÇô introductory offer ┬ú149