by Editor and Author Coach, Wendy Yorke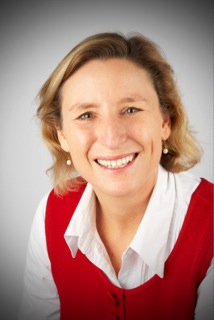 Becoming a published author is a transformational journey of massive learning and tremendous growth and having a book/writing coach and an editor to help you along the path is invaluable. This professional and experienced book buddy supports, guides and helps you to develop your manuscriptto make it into the best book it can be andmakes sure you never give up, or duck out!
One of the most helpful and powerful support services your editor provides you with is a Reader Report. This is a professional, unbiased, objective opinion on your manuscript and its commercial potential before you submit your publisher or literary agent book proposal.
Writers can be too close to their own work to step back and be objective, but your editor is better placed to do this for you. They know what ÔÇÿgoodÔÇÖ looks like and what publishers and literary agents are looking for.
A Reader Report is a supportive and informative critique of your written work. It provides you with an honest appraisal of your manuscriptÔÇÖs strengths and weaknesses and it recommends the next step of your author journey.
A Reader Report helps establish a practical, understanding relationship with your editor and helps to motivate and give you confidence to continue with your book publishing goal.
A Reader Report is a short, clear, honest assessment of your written work, focused on the following key aspects of every manuscript.
Does the manuscript achieve its authorÔÇÖs purpose?
Does the fictional manuscript engage the reader, with convincing intrigue?
Does the non-fictional manuscript engage the reader, establishing the authorÔÇÖs credibility and building trust, as well as providing solutions, answers or new techniques to solve the readerÔÇÖs pains and problems?
Plot, character development, storyline (fiction)
Key message and or solution (non fiction)
AuthorÔÇÖs voice, style and tone
Chapter weight, balance and flow
Editorial development potential
Grammatically correctness
Publisher or literary agent likely interest.
Every author needs to have complete clarity before they start to write; when they self-edit their manuscript; and when they brief their editor to provide their Reader Report. Having a book coach early on your journey to help you identify the answers to several critical author questions, helps every writer to become an author with more clarity and more quickly than doing this alone.
Can you answer the following questions or do you need the help of a book coach and editor to help you, before you invest in a Reader Report for your manuscript?
PURPOSE: What is your purpose in writing books?
AUDIENCE: Who are you writing your books for?
MARKET: Why┬áwill they buy your books rather than someone elseÔÇÖs?
STRUCTURE: How you have written your book?
PASSION: What is your key message, what value, solutions are you giving your readers?
CLARITY: What is your readersÔÇÖ Call to Action
Receiving your first Reader Report can be a very exciting moment for every writer, because it probably provides you with your first professional feedback and is an important step in accepting constructive criticism on your work. But what do you do with your Reader Report?
Firstly, the Reader Report informs fictional writers where you need to develop your copy or make changes to key elements, in particular with your plot and character development. For non fiction writers, it informs you where to restructure, add/delete content, check facts, references, add an index for example and generally strengthen your manuscript as a commercial project.
Secondly and most importantly, all professional publishers and literary agents will need a copy of the Reader Report to be submitted with your Book Proposal.
Contact Wendy for help, support and guidance on your author journey, via her website www.wendyyorke.com or by calling her now on + 44 (0) 783 1930 786.