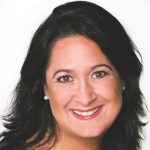 Mindy Gibbins-Klein, better known as The Book Midwife®, has helped hundreds of experts get their message out into the market by writing and publishing the best possible books, ebooks and articles, and through delivering high impact, relevant presentations and key note speeches.
We are delighted to welcome her to speak at the AuthorCraft event on March 28th. Tickets can be reserved now click here  Since its inception, Mindy's company has helped over one thousand individuals with their book projects, with over 700 already in print!
Here philosophy is that ÔÇ£Every book deserves to be written and publishedÔÇØ.┬á Having spent ten years trying to write and publish her first book, Mindy created a process to help aspiring authors get their books done better and faster, and with more clarity and confidence.
In 2005, the company registered The Book Midwife® as a global trademark, securing its special place in the coaching and personal development world.